The Arab Health 2022 was held in Dubai World Trade Organization Center from January 24 to 27, 2022.Professionals in the field of medical devices from all over the world gathered at the Dubai exhibition site for learning, exchange and trading.By taking this opportunity, Angell Technology hopes to express the theme of "The New Multifunctional Digital R/F System For multi-purpose diagnosis in medical institutions" to all over the world through this exhibition.At the same time, it also hope to have more in-depth exchanges and cooperation with excellent medical device manufacturers.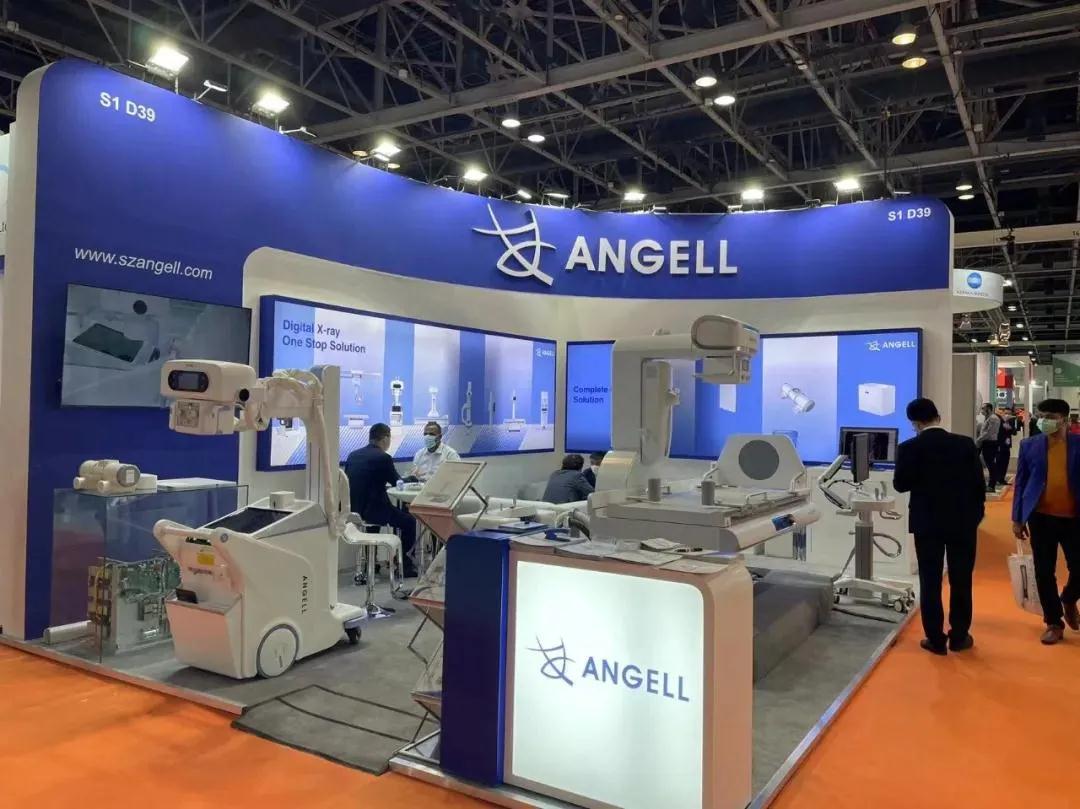 ▲
(Location)

There is no doubt that the exhibition is the world's professional medical professional expo with the largest exhibition planning, more complete exhibit categories and the most outstanding exhibition role in the Middle East.There are 4000 + exhibitors from 60 countries and thousands of new products and technological innovations.During the exhibition, Angell Technology also focused on the display of a new generation of high-end multi-functional diagnostics dedicated dynamic DR and mobile DR.
New generation high-end multi-functional diagnostic dedicated dynamic DR
New generation multi-functional diagnostic dynamic DR, TALENT 2 is also the first remote table dynamic DR to win the Red Dot Award of German Industrial Design Award .It is born for the multi-functional diagnosis application widely used in medical institutions. Starting from the practical application of the radiology department in medical institutions, multi-dimensional professional design is carried out for multi-functional diagnosis to optimize the patient inspection experience. It is also equipped with high-definition dynamic flat panel detectors and self-developed intelligent image processing software to realize advanced intelligent applications on the compact integrated bed structure, endow the equipment with multiple functions such as filming, fluoroscopy, angiography, automatic full body stitching function, and pneumoconiosis examination to meet various routine requirements. X-ray examination, digestive tract examination, orthopedic examination, gynecological examination, pediatric examination, etc., truly realize the application of dynamic DR equipment in all departments.
Its debut was highly anticipated, attracting foreign audiences with its versatile applications and dynamic features.Due to the different medical conditions in each country, a device that can meet the needs of multiple departments and applications can well serve the diverse needs of local digital X-ray examination. Whether it is technological innovation, functional design, appearance design and humanized operation design, it reflects the most advanced technology at present and meets people's requirements for an excellent equipment, which is why it has attracted much attention at this exhibition.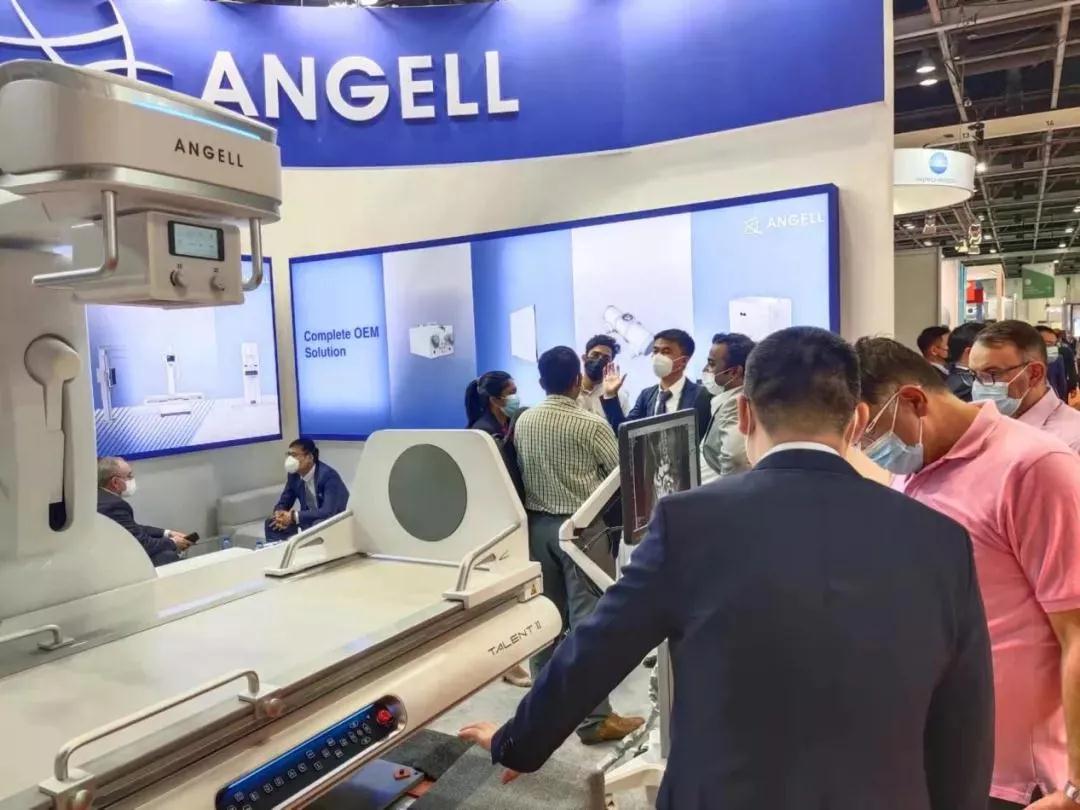 ▲
(New generation high-end multi-functional diagnostic dedicated dynamic DR)
Mobile DR
It is the third-generation low-dose mobile DR, and it is also one of the few mobile DR products in China that has won the German Industrial Design Award.With wireless visual remote exposure function and low dose shooting control mode, it can greatly reduce the radiation dose while still ensuring sharp and high-definition images. In addition, with its small size, flexible characteristics, can effectively help the Bedside X-Ray safe, fast, accurate! With its unique characteristics, it has become a widely used examination device in the COVID-19 outbreak.
▲
(Mobile DR)
Now, more products from Angell have arrived overseas and have been sold in nearly 67 countries and regions around the world.At the same time, they have been highly recognized by local users.There are reasons to believe that in the future, Angell Technology will always adhere to the global development strategy and forge ahead for the mission of"Have a more beautiful life."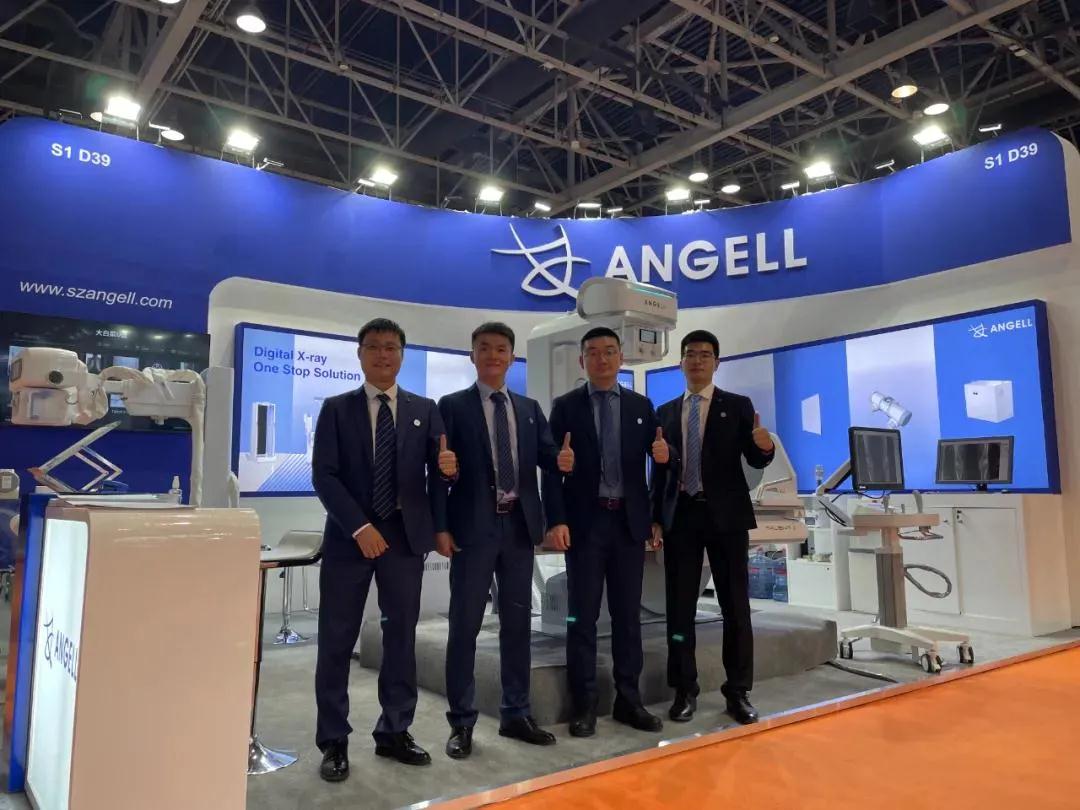 ▲