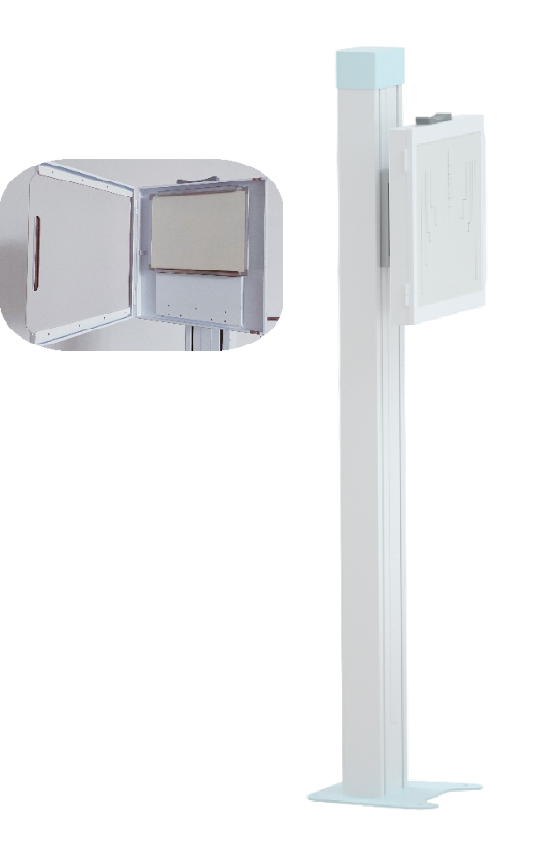 X1
1. Up and down movement range of the cassette along the column:
400mm-1850mm, with a deviation of not more than ±5%, and mechanical limit.

2. Size dimensions of the cassette: 530x494x75mm

3. Able to clamp various models of flat panel detectors and cassette dimensions.

4. The grid can be installed on the side (498.5x449mm).

5. Overall height of the chest radiograph stand column: 2060mm.

6. Up and down movement handbrake, and hand-release automatic brake.

X2

1. Movement: 350mm-1850mm.

2. Operation mode: manual, and electromagnetic brake.

3. Cassette dimensions: 17×17 detector.

4. With AEC ionization chamber assembly position and grid insertion position.

5. Able to detect the presence or absence of grids: yes.

6. Able to detect the presence or absence of detectors: yes.

7. Dimensions: 380×530×2200Mm (length × width × height).

8. Equipped with a potentiometer for measuring up and down movement.








X3



1. Movement: 350mm-1850mm

2. Operation mode: manual and electric integration, at 60mm/s

3. Cassette dimensions: 17×17 detector

4. With AEC ionization chamber assembly position and grid insertion position

5. Power-off protection function: yes

6. Able to detect the presence or absence of grids: yes

7. Able to detect the presence or absence of detectors: yes

8. Dimensions: 380×530×2200mm (length × width × height)

9. Equipped with a potentiometer for measuring up and down movement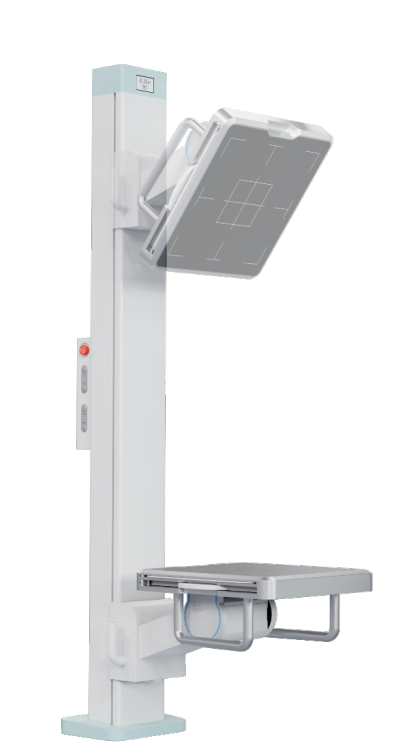 X4





1. Movement: 350mm-1850mm

2. Operation mode: manual and electric integration, at 60mm/s

3. Cassette dimensions: 17×17 detector

4. With AEC ionization chamber assembly position and grid insertion position

5. Power-off protection function: yes

6. Able to detect the presence or absence of grids: yes

7. Able to detect the presence or absence of detectors: yes

8. Detector rotation angle: -20°~90°

9. Dimensions: 760×530×2200mm (length × width × height)

10. Equipped with a potentiometer for measuring up and down movement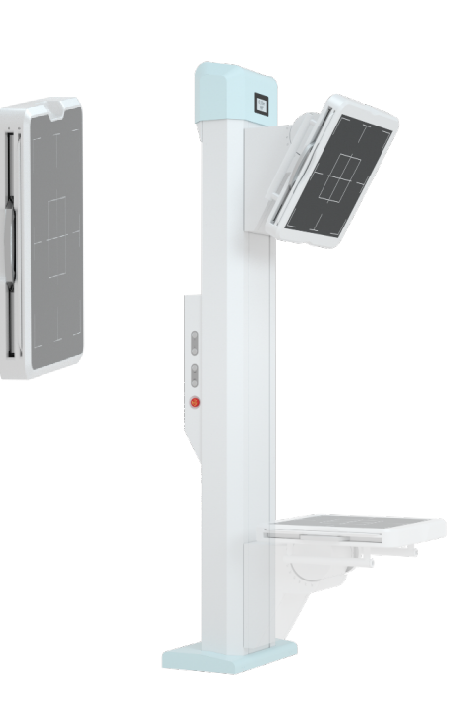 X5




1. Movement: 350mm-1850mm

2. Operation mode: manual and electric integration, at 60mm/s

3. Cassette dimensions: 17×17 detector

4. With AEC ionization chamber assembly position and grid insertion position

5. Power-off protection function: yes

6. Able to detect the presence or absence of grids: yes

7. Able to detect the presence or absence of detectors: yes

8. Detector rotation angle: -20°~90°

9. Dimensions: 640×530×2260mm (length × width × height)

10. Equipped with a potentiometer for measuring up and down movement