Large flat panel detector, high pixel, high-definition imaging
With the point pressure function, the detection rate of micro calcification and mass is 70% higher than that of conventional examination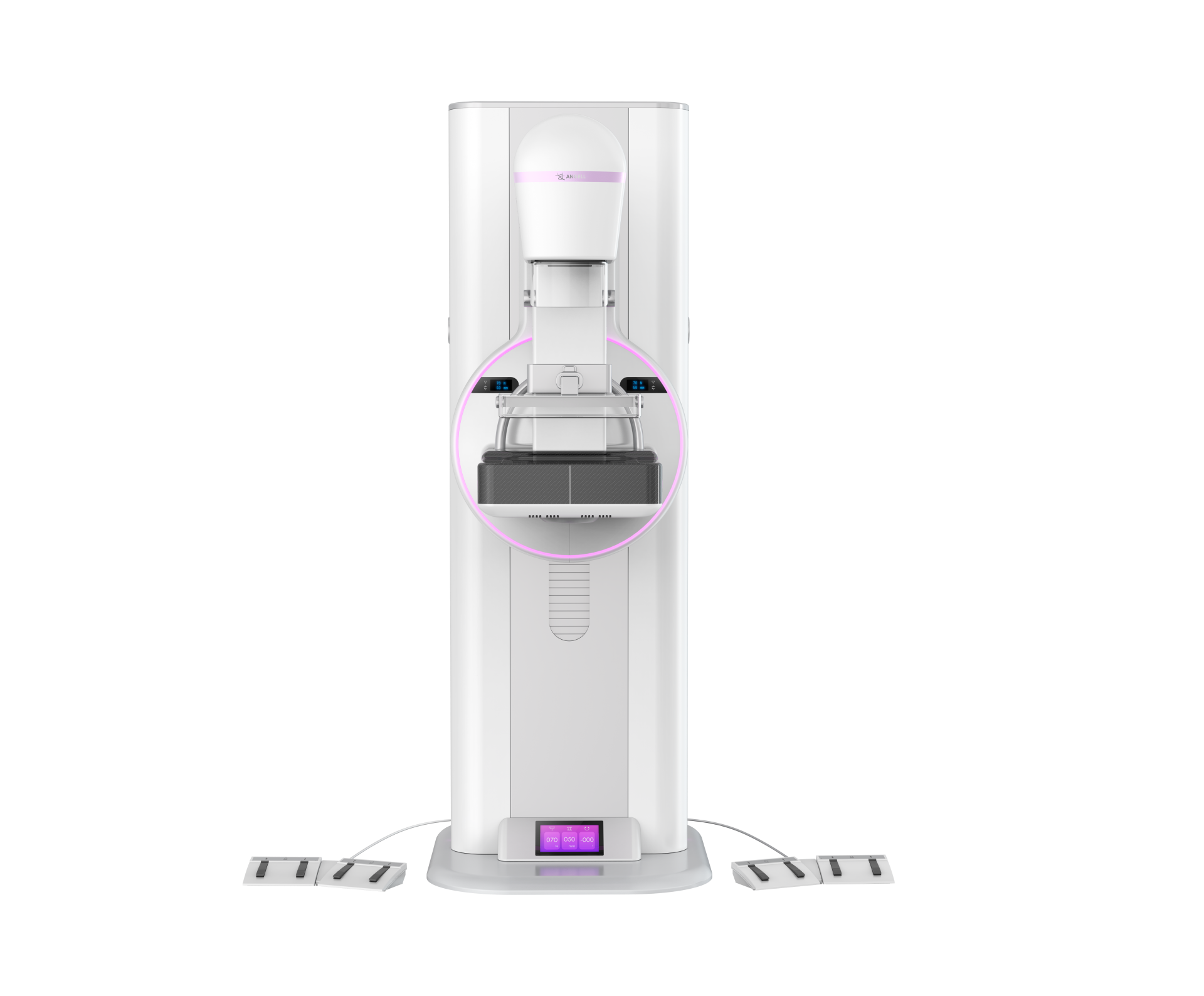 Patient-centered design
Meeting the examination requirement of wheelchair patients.Large range of motion can meet the examination requirements of different patients, and support mammography examinations of wheelchair patients.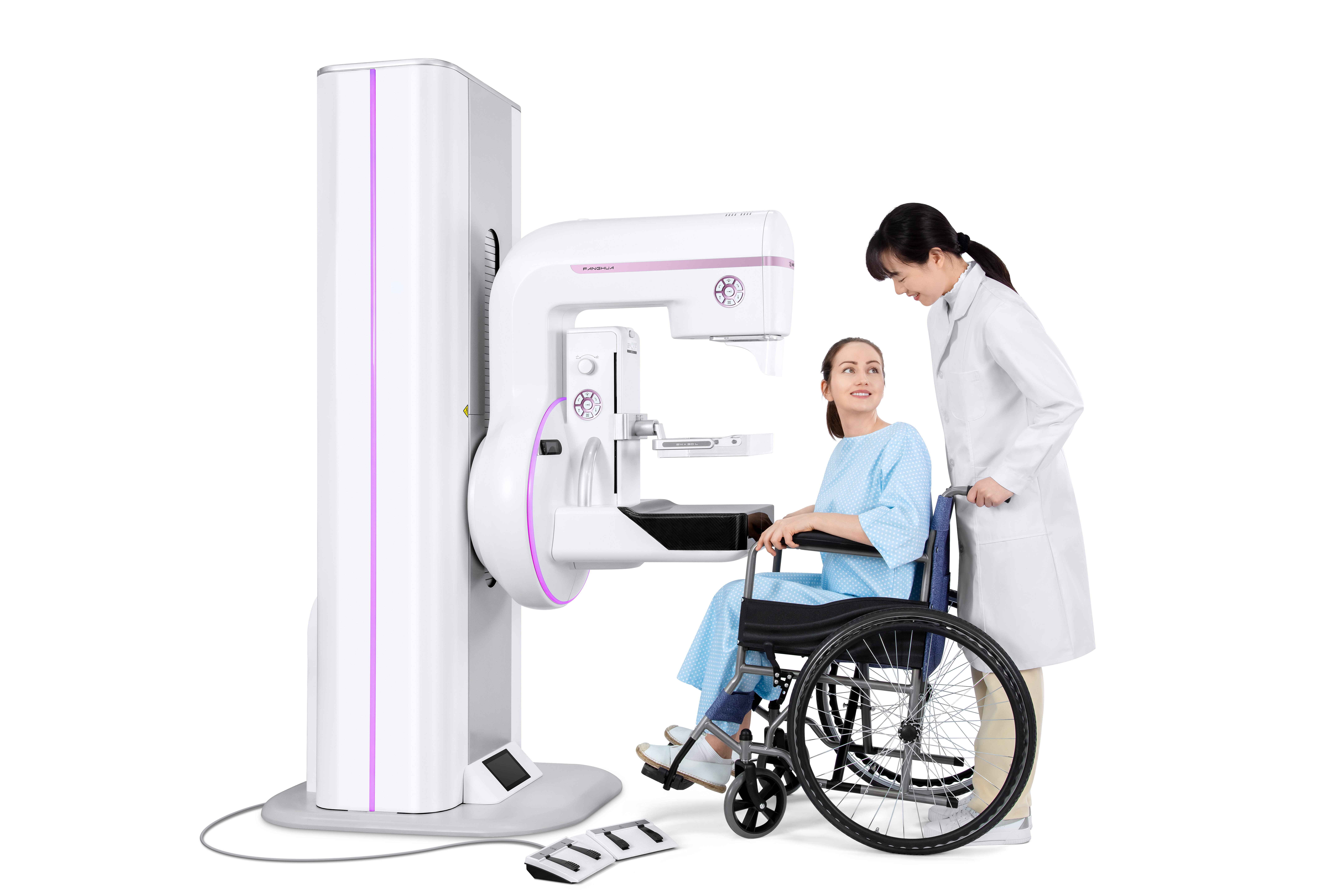 High-quality dose management solutions
The structure design of the intelligent electric collimator with independent intellectual property rights is adopted, which greatly improves the conversion efficiency of X-rays and makes the dose lower.The new generation of digital mammography adopts the patented AEC automatic exposure control system, which can automatically adjust the exposure parameters according to the thickness and density of the glands to ensure excellent image quality.
Intelligent flexible compression
The compression plate made of transparent material can make the mammogram image get better spatial resolution, and make the mammary gland closer to the image receiver, so as to effectively improve the quality of digital mammary gland image.
Convenient positioning function
During MLO positioning, the tube and the image detection surface can not be in the same position, which is convenient for the doctor to stand and position because in the traditional positioning, the doctor must bend down deeply. The convenient positioning can make the doctor operate in a more comfortable way of natural standing, effectively improve the quality of the positioning movement, so as to improve the patient's examination experience and mammogram quality.